A couple of weeks ago I pointed out that you could easily find the definition of a property, method, variable, or class by right-clicking the item and selecting, "Go To Definition" from the context menu.
You can also use this feature in your ASPX files to find the definition of CSS classes.  However, you cannot use this to find definitions of rules.  And if the class is not defined, you will not see the menu option and you'll get a green squiggly under the class and the tooltip will tell you that the class is not defined.
I know I said yesterday that I'd start a series about creating DotNetNuke modules, but I solved a problem yesterday after I wrote that post that I think a lot of you will be interested in. Especially if you are using WordPress in combination with an ASP.NET site.
The problem we had was this. We have an ASP.NET web site that requires a login before anyone can see any pages. We wanted to add a WordPress blog to it that could only be viewed when people log in and wanted to be able to have the same user names in WordPress that they had in ASP.NET.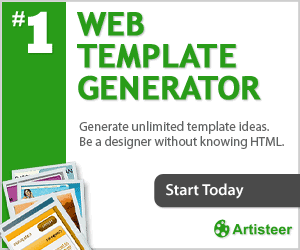 What if there was a product that would allow you to create your web site themes as easy as you could create a PowerPoint presentation theme?  Wouldn't that be cool?
This past weekend I discovered just such a product.  At first, I was pretty skeptical.  I mean, I normally pay $50.00 or so per theme when I put up a DotNetNuke site and here is a product that will let me create very nice themes that I can use in BOTH my ASP.NET based sites AND my WordPress based sites for just over 3 times that price.
I received the following question a few days ago but I've been so busy with billable work that I just haven't had a chance to answer it until now.  Actually, I'm still busy, but I hate letting these questions go for too long.
"Right now I am working on a project where I have to screen a user.  This is a multi-step process.  At the end of the process I store the data back to the system. Currently, I am storing all the options a user will select in a session variable and then finally using them at the last step. Can you please suggest a better way to store this temporary data that does not require using a session? This type of situation comes up a lot.  We've used multiview to get it working. But this does not seem to be viable in all situations."
I ran into an interesting "problem" last week that wasn't all that hard to figure out once I broke out the debugger.  But I thought it would be useful to share the results to save others the time.
The situation was that I had an Object Data Source in a FormView that I wanted to share with both a DataGrid in the FormView and a DataRepeater outside of the FormView.  Since it was in the FormView, the DataRepeater couldn't see it.
So it seemed reasonable to me that if I could just trap the right event in the FormView I could assign the DataSource of the GridView to the DataSource of the Repeater, rebind the Repeater and we'd be on our way.
It wasn't quite that simple.