A couple of weeks ago I pointed out that you could easily find the definition of a property, method, variable, or class by right-clicking the item and selecting, "Go To Definition" from the context menu.
You can also use this feature in your ASPX files to find the definition of CSS classes. … Read the rest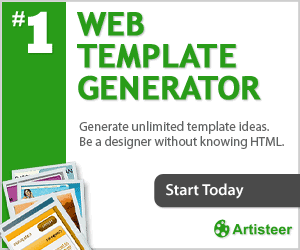 What if there was a product that would allow you to create your web site themes as easy as you could create a PowerPoint presentation theme?  Wouldn't that be cool?
This past weekend I discovered just such a product.  At first, I was pretty skeptical. … Read the rest
Anyone familiar with CSS knows that class selectors are generally reserved for controlling how an element looks (font, color, size, etc) and id selectors are generally reserved for where the element is positioned on the screen.  The reason for this is that id selectors correspond to the id attribute of the elements on the screen and if you are using well formed html, you can only have one element on the page with any specific ID. … Read the rest
By now, you've gotten the idea that creating a set of skins and containers for DotNetNuke is a little bit more work than just creating some HTML, images, and a CSS file. Hopefully, you also realize that it isn't really that much more work than what you are used to, just a few more tags, really.… Read the rest
I recently changed my theme to one that has a dark background with light content areas and discovered that Windows Live Writer, the blog editor I use to compose my blogs, doesn't pick up the style for the content area when it decides what to display in the editor window.… Read the rest